2020 is off to a fast start at ModalAI®!
Here are the top 7 most exciting things we've got going on:
1. Flight Core® is now shipping! Check out the latest PX4 flight controller from ModalAI®. Flight Core is Made in the USA and can be paired with our VOXL platform for PX4 obstacle avoidance. We have support for programming Flight Core with the latest PX4 software in QGroundControl. More details here in the Flight Core Manual.

2. Say cheese! 4k video on board. Multiple 4k sensors are now available for VOXL, check them out here and here. More sensor options are coming soon!

3. We're hittin the small screen Check out co-founder and CTO, Donald Hutson, and his STEM-supporting BattleBots efforts in Subaru commercial. Look closely and you can see an early proto of one of our upcoming products, VOXL-CAM. 

4. CES Showcase - We highlighted our latest in indoor, GPS-denied autonomy with our partner PMD in a video at this year's CES show. (Watch)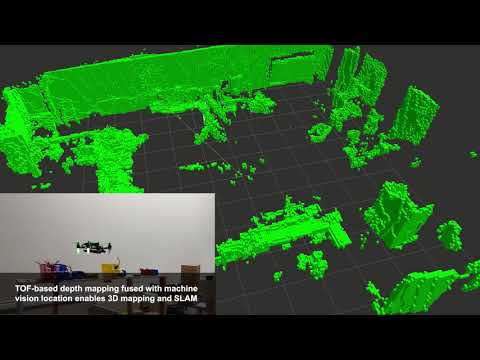 5. It's a party! We've enabled multiple users to view video and control missions on a single SUAS. Our voxl-vision-px4 library, which enables native indoor/outdoor GPS-denied navigation and visual obstacle avoidance, now supports multiple QGC instances. This is useful for networked drones where multiple users want to monitor progress or video from a mission.

6. The mission continues...we're continuing to add hardware capabilities based on your feedback. If it's just one extra connection you are looking for our M0017 USB expansion and Serial debug board is now shipping. It exposes an expansion USB with a robust, locking connector for robotics applications.

7. Developers welcome! ROS is easiest to use when running in Ubuntu. To make VOXL as developer friendly as possible, we have been testing running Ubuntu 16.04 and ROS Kinetic in a Docker directly on VOXL. More details on accelerating your robotics and ROS development with Docker can be found here.
Please post any suggestions or feature requests at support.modalai.com and we will do our best to incorporate in future releases.
We are frequently updating the following resources and encourage you to visit:
Begin your autonomous robot and drone development now with the tools and technologies offered by ModalAI. Sign up for our newsletter at shop.modalai.com to keep up with the news.